Mary Argall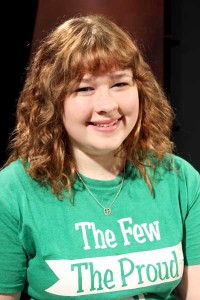 Assistant Marketing Director
G'day! My name is Mary Argall, and I hail from the metropolitan city of Melbourne, Australia. This is my sophomore year at Waldorf College, and I am incredibly excited to be back! I am a Communications Major and a Theatre Minor, and this year I will be working as the Assistant Marketing Director for both KZOW and WalTV.
I love the entertainment world, and being a student at Waldorf has given me the opportunity to jump into the deep end of that industry – with the perk of having experienced professors to give me advice each step of the way. This, in combination with my work in the Theatre department, is truly helping me work towards my dream job of being a TV presenter… or radio host… or actress… or blogger… Ok, I'm a little indecisive!
When I'm not in the Communications lab, you can usually find me in my room memorizing a script for a Waldorf play, brainstorming ideas for my YouTube vlog, or putting together a new hall program as part of my role as a Resident Assistant in Ormseth Hall. I'm so excited about all the possibilities for KZOW and WalTV this year, and I hope you tune into both for an awesome year of programming!
Contact:
WalTV
Attn: Mary Argall
106 S. 6th Street
Forest City, Iowa 50436
Mary.argall@waldorf.edu