Anthony Romualdo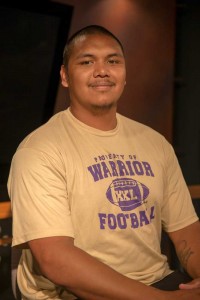 Station Manager
Hello, my name is Anthony Romualdo. I am a student athlete from Los Angeles, California and I play football for Waldorf University in Forest city, Iowa where I will be a senior this coming Fall of 2015.
This year I will be the assistant director of WalTV and I will oversee  some of the content and creative ideas that students want to put into production.
My skills are in video recording, video editing, and sound production. I also Dj on my spare time because music is a hobby of mine. This will be my final year at Waldorf and my plan is to contribute my talents to help make production for WalTV  as creative and entertaining as possible in order to reach a wide  variety of viewership and appeal to the students that attend Waldorf University.
Contact:
WalTV
Attn: Anthony Romualdo
106 S. 6th Street
Forest City, Iowa 50436
Anthony.romualdo@waldorf.edu